Wow a few months (ok plus a few days late :P.) away from the end of the year, how time flys!
ok ya'll know the dealio, and "if you don't know you better ask sumbody"
November Desktops!
Past October and not so December.
[SIZE=1][COLOR=red]past months[/COLOR][/SIZE][SIZE=1]
[/SIZE] [SIZE=1][COLOR=red]-------------------------[/COLOR][/SIZE][SIZE=1]
-July
-August
-September
-October
-November[URL="http://www.kirupa.com/forum/showthread.php?t=201014"]
-December
-[06]January
-[06] February
-[06] March
[/SIZE][SIZE=1]-[06] April[/SIZE]
[SIZE=1]-[06] May
[/SIZE]****[SIZE=1]-[06] June
-[06] July
-[06] August[URL="http://www.kirupa.com/forum/showthread.php?t=233044"]
-[06]September
-[06]October
[/SIZE]
[SIZE=1][COLOR=red]-------------------------[/COLOR]
[/SIZE] [SIZE=1][COLOR=Red]Info:[/COLOR][/SIZE][SIZE=1]
Make sure you can provide links to the visual style/wallpaper and any other listed items so in order for people to be able to get the item if they like it.
The whole purpose of this thread is to provide a place where if you are looking for a new wallpaper or a new style for windows (or even mac/osx) you can come in here and check out other members setups, then if you like a item from their screenshot you can download the item if the link is provided or you can request it from that person.
---
[SIZE=4][COLOR=red]Rules: [/COLOR][/SIZE]
-The Max dimensions of the desktop pic inside the thread is [/SIZE] [SIZE=6][COLOR=red]640[SIZE=4]px[/SIZE][/COLOR][/SIZE][SIZE=1] wide.
**(but you can post a [COLOR=red]link[/COLOR] to a larger version of the pic) **[/SIZE] [SIZE=1]
Please behave with your post (no pornography or inappropriate language)
[/SIZE] [SIZE=1]
[COLOR=red]F.A.Q
[/COLOR]
In order to use a .msstyle file (visual style / VS) you may need to get a 3rd party application called StyleXP. This application allows you to apply visual styles very easily without patching your system files but it does cost a few dollars.
Without StyleXP to use non microsoft visual styles in windows you would need to 'alter' (patch) one of your system files. Fortunately a patcher has been developed so it can be done for you without you going into the system files and adjusting anything.
**
Neowin UXTheme Multi-Patcher.**
I suggest though if you use this method, before you apply the patch to make a backup of** 'Themeui.dll'** found in your windows/system32 folder just to be on the safe side. Just copy it elsewhere other than the system32 folder and rename the extention to something like themeui.bak, so windows does not do anything strange.
In the case you find a .wb file, that is a theme for a application called windowblinds. This is somewhat like Stylexp in terms of an application that handles themes but allows for more extensive skinning features, the newer versions of the application allows for transparency and other neat user interface features like changing folder copy/move animations but it does unfortunetly take a little of your system resources.
… more F.A.Q will be added through the month.
**[COLOR=red]
Structure of post:[/COLOR]**
[/SIZE] [SIZE=1]Try to keep it similar to the following:[/SIZE]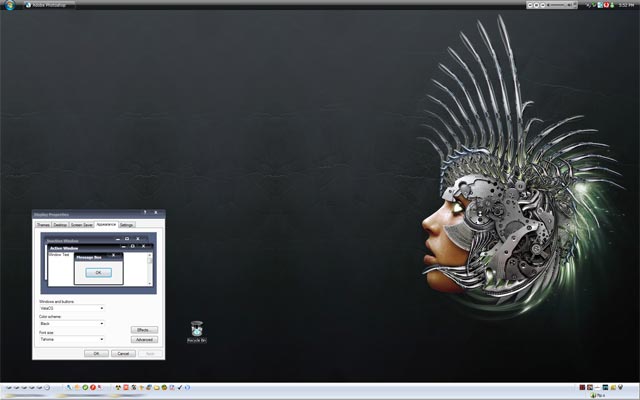 [SIZE=1]
[COLOR=red]**[click above thumb to see larger version]
Vs:**[/COLOR] VistaCG
[COLOR=red]Wall :[/COLOR] Edited version of athena (original from shinybinary)[/SIZE]
[SIZE=1] [COLOR=Red]
Comments:[COLOR=Black] Back in xp due to being lazy and not installing my games in vista. Found a decent Vista theme for Xp so thought i'd give it a go.
[/COLOR][COLOR=Black]
[/COLOR][/COLOR] ----------------------------------



[/SIZE]